Kindergarten & First Grade Classroom

Birches kindergarten and first grade curriculum is meant to engage students in their learning and help them explore the world around them. For many children, this is their first exposure to an academic curriculum. We meet each child where he or she is and help all of them grow and develop into inquisitive, creative children.
The curriculum for reading, writing, math, and speaking & listening is outlined below. Each week students also take Spanish, yoga/movement, music and art class which are taught by our specialists.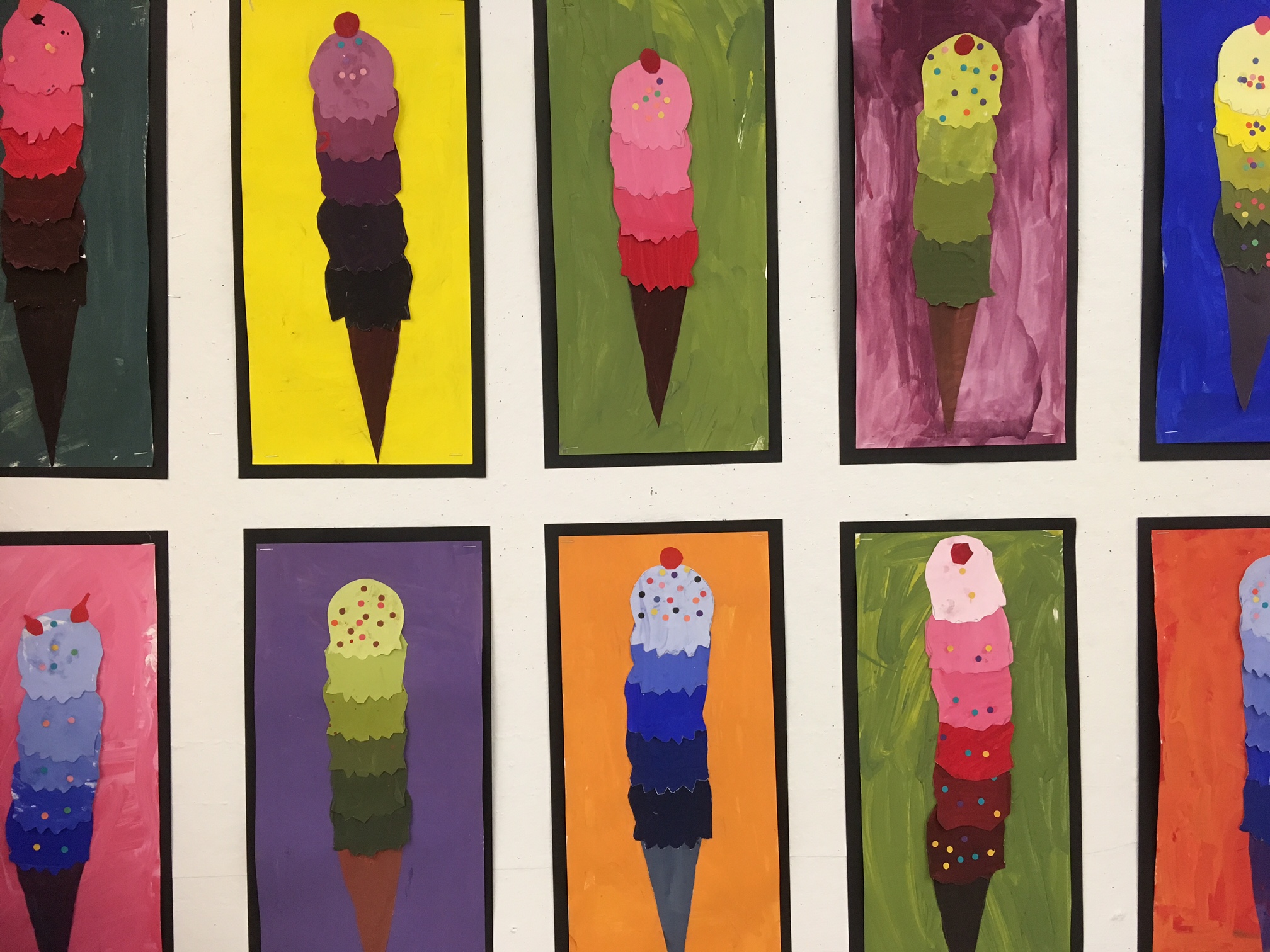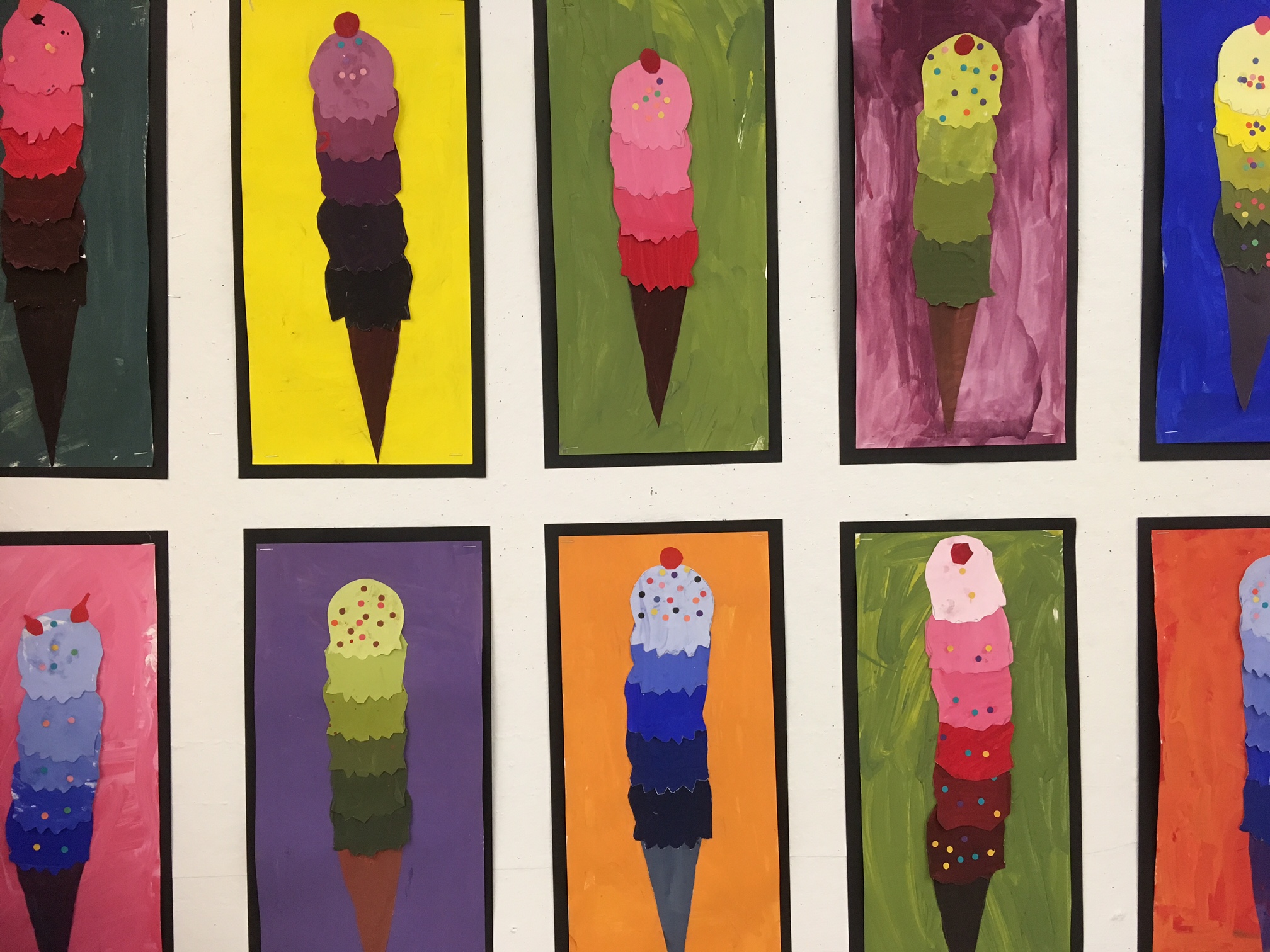 WRITING
The kindergarten-first grade classroom at Birches School creates many opportunities for children to learn and grow in their writing. We encourage children to take risks, find their voices, and share their writing with their peers. We aim to build confidence and create independent writers.
Writing begins with scribbling, drawing, storytelling and dramatic play for our youngest students. Children are encouraged to use inventive spelling in ways that are meaningful to them, whether labelling pictures, making signs, or writing a note to a friend. As they learn phonics rules and proper letter formation through the Handwriting Without Tears program, children's writing progresses and becomes increasingly independent.
Even in the early grades, teachers help students understand the sense of a story, recognizing the importance of character, plot, and setting, and learning how to incorporate problems and solutions into their own stories. As they become more confident writers, students are encouraged to extend their pieces, stretching ideas and adding more details. Along the way, students learn the mechanics of writing: word spacing, sentence structure, handwriting, spelling, and punctuation.
Students at Birches are taught that there are different ways to write, depending on the task or purpose. For example, during our Space unit, children wrote facts about the International Space Station, planet research reports, fictional stories about a trip on a spaceship, as well as postcards back from the moon. Throughout the themes and units we study, children are exposed to many different forms of writing for real and authentic purposes.

READING
In the kindergarten and first-grade classroom, children are immersed in an environment rich in language, where they have many opportunities to discover and play with words. They listen to stories, read independently, sing songs, draw pictures, and dictate or write stories. Students practice the early literacy skills of retelling, predicting, sequencing, and making connections to themselves and others. Teachers understand that reading happens at different times for different children and will meet each child as an individual in this process. Our classroom is full of non-readers, emergent readers, and those devouring chapter books. Common to all is an enthusiasm for books and a love for stories.
During Reading Workshop, students develop their reading skills through games and activities, practicing letters, sounds, and other phonics skills. They build phonemic awareness, learn sight words, and develop decoding skills. Students may practice fluency or expression by reading aloud to another child or by partner reading. Our more advanced readers work on reading response journals after finishing a chapter book.
All students learn to pick "just right" books from our leveled classroom library and settle into a quiet reading time. Teachers conference daily with students to monitor comprehension and work on reading strategies. The goal of the reading program at Birches School is to help each child develop a joy of reading and a lifelong love of books.

MATHEMATICS
Math happens all around the kindergarten/first grade classroom. We sort, classify, compare, count, and manipulate objects and numbers throughout our day. During morning meeting, we count the number of days of school (bunching groups of 10s); we tally the weather (counting by 5s); and we engage in numerous problem-solving activities with the calendar. We work on puzzles and games that foster a greater understanding of spatial relationships and help build the children's number sense. Children learn the importance of numbers and how they help us quantify the world around us.
Our beginning students use concrete and hands-on activities to explore mathematical concepts such as symmetry, graphing, patterns, and measurement using non-standard tools. They participate in cooking projects, use balances for weighing vegetables from our garden, and learn how to count larger numbers by breaking objects into groups of ten, such as when we count the seeds in a pumpkin or the acorns we collect on a nature walk.
During the course of the year, we will build upon these early learning blocks and extend students' mathematical thinking to include addition and subtraction concepts, place value, money, time, word problems, and standard units of measurement. While we teach to the Common Core standards, we also aim to bring math alive through interesting problems and hands-on explorations that are meaningful to children.
Mostly, we encourage each child to approach problems with a flexible and open mind, to look at various ways of problem solving, and to understand that there are various ways to reach an answer. Kindergarten and first grade are a time to build the framework and foundation for strong computing and organizing skills for the future.

Speaking and Listening
Developing a community of respect and open-mindedness is important in the Birches classrooms. From their first weeks of kindergarten, our students learn that their thoughts, ideas and opinions matter, as do those of their classmates. They practice being active listeners by using whole body listening--keeping bodies still and eyes and ears alert. During morning meeting, students greet each other and share about their lives. They learn the importance of good eye contact with the person to whom they are speaking and practice using clear voices when speaking to a group.
Beyond the classroom, students also participate in our all-school meetings every two weeks. Kindergartners and first graders present in small groups or as a whole class in front of the entire Birches community. They may share a song, perform a short skit, tell about what they're learning, or even tell jokes! By introducing public speaking at a young age, we hope to develop presentation skills early and foster confidence and competence for our students as they grow into leaders in their communities.